Associate Professor of Radiology, Harvard Medical School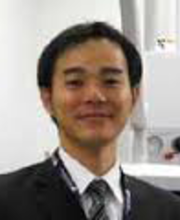 The main focus of my research has been the development and clinical application of new imaging, software, and robot technologies for image-guided interventions, particularly magnetic resonance imaging (MRI)-guided percutaneous interventions. In the early stage in my career, I developed 4-dimensional MR imaging to compensate for respiratory motion of the liver during MR-guided microwave liver ablation. More recently, I have been working on novel imaging techniques for guiding and monitoring MR-guided interventions, including 1) frozen-tissue imaging based on ultrashort echo-time (UTE) MRI to delineate the area under the critical temperature (- 20-40 °C) on MRI for cryoablation of kidney, prostate, and liver, 2) intraprocedural quantitative T1 and T2 mapping for MRI-guided biopsy using MR Fingerprinting in collaboration with Dr. Vikas Gulani's group at Case Western Reserve University to test MR Fingerprinting technology during MRI-guided prostate biopsy, and 3) assessment of tumor hypoxia using conventional R2* mapping and a novel silicone-based oxygen sensor during MR-guided gynecological brachytherapy in collaboration with Dr. Michael Cima's group at MIT Koch Institute and Dr. Larissa Lee at BWH Radiation Oncology.
I am also interested in developing and clinically testing new devices to assist MR-guided interventions. I developed guidance software and robotic devices that enables transperineal targeted prostate biopsy under direct MRI-guidance. The software has been used in more than 400 clinical cases, which resulted in several publications in high impact journals. A needle guide device, Smart Template, was used in 43 clinical cases and became one of the earliest clinical studies on MRI-guided robotic prostate biopsy. More recently, a 4-DOF needle guide manipulator co-developed with Worcester Polytechnic Institute and Johns Hopkins University has been tested in 30 patients. Recently, I worked with physicists and radiation oncologists to clinically test MR tracking for guiding high-dose-rate brachytherapy catheter for MR-guided gynecological brachytherapy.
Contact Information
Department of Radiology
Brigham and Women's Hospital
329 Thorn Research Building
75 Francis St.
Boston, MA 02115
Websites