Professor of Radiology, Harvard Medical School
Intraoperative Devices PI, National Center for Advanced Technologies Image Guided Therapy (AT-NCIGT)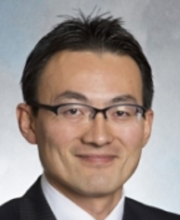 I am an engineering researcher in a teaching hospital who specializes in medical image computing and medical device development. I have been affiliated with the Advanced Technologies Image Guided Therapy Program at Brigham and Women's Hospital since 1995 and have helped develop 3D Slicer software that is now used clinically for a wide variety of MRI and CT-guided interventions and surgery. I am also assisting in the design, development and clinical testing of medical robots that will be used to help perform MRI and CTguided interventions in the future. I have developed medical devices, applied in real clinical cases to enable new clinical approaches. I have been active in filing patents through my collaboration with industry and successfully obtained six granted US patents related to image guided therapy devices. I also help companies to commercialize image guided therapy devices with SBIR/STTR grant support and obtain FDA 510K Clearance.
Contact Information
Department of Radiology
Brigham and Women's Hospital
L1-050, 75 Francis St.