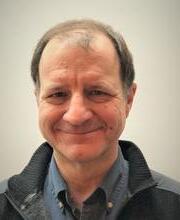 Steve is a Computer Scientist with a long-time interest in applying Computer Graphics to problems in Medical Imaging, Surgical Planning, and Biomechanical Simulation expressed through entrepreneurship and academic research. 
At the SPL, Steve is the Engineering Core PI on the Neuroimage Analysis Center. He is also responsible for application engineering and dissemination activities in the National Alliance for Medical Image Computing  He has also taken on responsibility for the ongoing architectural development and maintenance of the 3D Slicer, the SPL's flagship software system.
Steve is also active in a variety of research collaborations related to software development, surgical applications, high performance computing, facial animation, haptics, registration and segmentation. Currently, Steve is actively working on Version 4 of 3D Slicer (Slicer4).
Steve's background includes

Computer Science degree from UC Berkeley
MS and PhD from the MIT Media Lab
Thesis topic: Computer-Aided Plastic Surgery. Thesis and papers at www.isomics.com/caps
Faculty in Engineering at Dartmouth College
Adjunct teaching of Computer Science and Computer Graphics at Berkeley and MIT
Founder, former President, CTO and Board Member at Medical Media Systems
Current Founder and CEO of Isomics, Inc.
Eight+ issued US Patents
Managed medical software from development through FDA clearance to reimbursement and clinical acceptance
Contact Information
Steve Pieper, Ph.D.
Isomics, Inc.
55 Kirkland Street
Cambridge, MA 02138
Websites